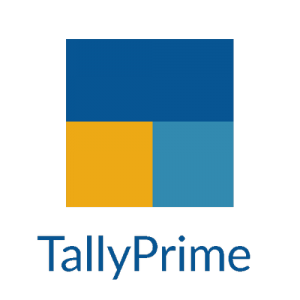 Tally Prime Gold Edition, Silver Edition, and Software Subscription
We Love To Help You With Business Solutions
ACCOUNTS.
INVENTORY.
GST.
TDS.
E-WAY BILL.
POS.
VDI.
Cloud Accounting.
Digital Signature.
We are Happy to assist you!
Electroware is the leading IT Solution provider in Gujarat, India. Since 1999 Electroware provide IT Support for many organization like Government Sectors, SMEs, Retail Sectors in Gujarat. Today We have more than 2000+ satisfied business customers in Gujarat
Are you looking for Business Solution?
PROFESSIONALISM
All our services are totally professional and work driven. if you are choosing us than you will get exactly what you have asked for and that's our promise to every single customer.
TALLY PARTNER
Electroware is recognized as a 3 STAR SALES & IMPLEMENTATION PARTNER of Tally Solutions Pvt Ltd. Bangalore, Tally.ERP9 is preferred accounting solutions for SMEs in India.
WORK PHILOSOPHY
People Driven Electroware has a committed and dynamic group of experienced professionals who take pride in their work. Our people share the passion to build great relations and provide excellent solutions.
Services provided by Electroware has been quite appreciable and hence we acknowledge the same.
MEGA CO. LTD. (FINANCE & ACCOUNTS)
MANAGER
We as Chartered Accountants are very much in comfort by the services provided by Mr. Tarang Patel and his team during entire year. Congratulation to Mr. Tarang Patel and his entire team at Electroware for doing excellent work.
CA. CS. VINOD MANIK (VINOD M. MANIK & ASSOCIATES)
CHARTERED ACCOUNTANTS
The After Sales Service of Electroware is Satisfactory which proves the Credibility and Customer Care Approach of the Firm
SARDAR SAROVAR NARMADA NIGAM LTD.
DY. GEN MANAGER
Our Sincere thanks to Electroware, Mr. Tarang Patel alongwith his team and congratulating them for rendering the services and training the Accountants through out the year.
MR. RISHABH JAIN (VENUS INTERNATIONAL COLLEGE OF TECHNOLOGY)
We are delighted with your Sales, Services, Support and Training provided by your organisation.
SHAILESH PATEL (SAHAJANAND LASER TECHNOLOGY LTD)
We are gratified and ecstatic with your Services, Support and Training provided by your organisation.
SANTOSH MULEY (S.B. ELECTRONICS)
We wish All The Best and Best Compliments to Electroware for achievements.
FINANCE GSDMA
DIRECTOR
companies we've worked with